Flushing, NY—The Kehilat Sephardim Food Pantry, located at 150-62 78th Road Kew Gardens Hills, NY 11367, impressively closed out the month of November 2021 serving an outstanding number of 23,000 clients. Although an impressive feat, this is simply a small step in the direction they're striving towards, always looking to improve and to go above and beyond in order to serve their community. The credit of this achievement is all thanks to the efforts of their team, composed solely of volunteers.
The pantry also welcomed 12 youth interns from Commonpoint's "Work, Learn, Grow" program to assist them in their mission. The interns will not only work with the team, but they will have the wonderful opportunity of learning important life skills and making a difference in their community. From spreading the word to connecting with outside help, these interns will play important roles in developing this pantry and its goals even further. They look forward to seeing their efforts come together along with the rest of the team to see what amazing things they accomplish.
The Kehilat Food Pantry, established in 1991 serves the Queens community via its open market / client choice system where all of the food is out and clearly visible, which allows clients to choose whatever food they would like for themselves and their family. What started as a small local pantry has seen a massive increase as a direct result of the COVID-19 pandemic and now serves the greater Queens community and aims to go even further.
Kehilat is the ONLY pantry that offers fresh produce during its daily distribution services 5 days a week (Sunday-Thursday). They are also the only pantry that provides service through an open market / client choice system, and while they ARE a Kosher pantry, they are able to serve all dietary needs because one should not need to make a decision between their religious/ dietary needs and going hungry. In addition, Kehilat is staffed by a multicultural variety of volunteers. Individuals come from all sorts of different backgrounds and different cultures but come together and unite under one purpose: to serve those in need.
Kehilat is run by volunteers from all over New York City. They are always looking to expand their team. Their volunteers assist in packing and distributing delivered goods, they connect with the clients whom they serve, and send them home with food and a smile. If anyone is interested in volunteering, in serving their community and contributing to the eradication of hunger, they are welcome to sign up through "Hunger Free America" or emailkehilatvolunteer@gmail.com. Volunteers will have the opportunity to work alongside many wonderful people whose generosity and kind hearts allow them to take time out of their own lives to help those in need.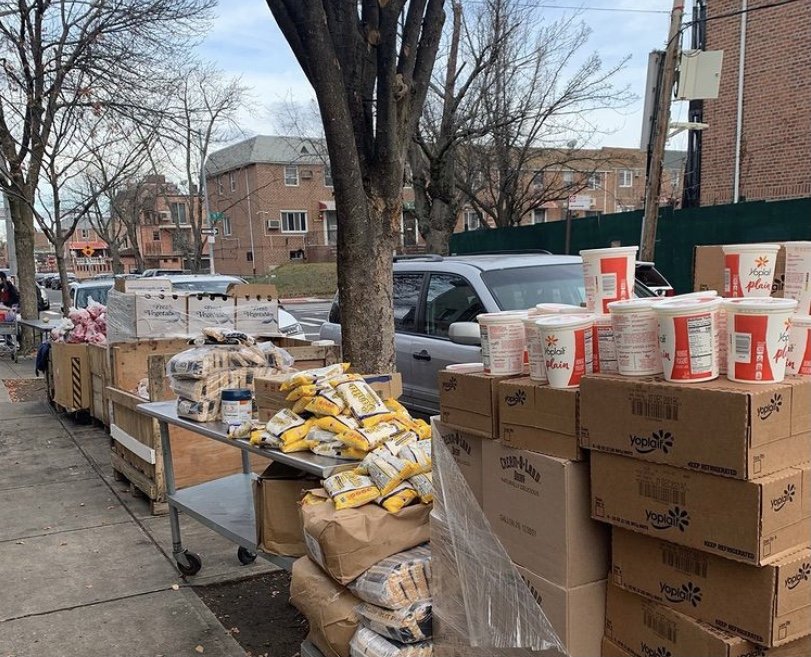 SUMMARY: Kehilat Sephardim Food Pantry aims to end hunger in the surrounding Jewish & Immigrant communities and beyond by providing Kosher and assorted goods multiple days a week as well as helping to offset the high cost of obtaining these goods. They serve with care and compassion, providing an ample supply of fresh produce and Kosher products via an open market/ client choice system. "We believe that one should not have to choose between their religious/ dietary needs and going hungry."